Legal Services for Foreigners in Ukraine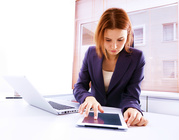 Our company renders legal services for foreigners in Ukraine. We will represent your interests before governmental authorities as regards filing any documents in Ukraine. We are ready to provide legal advice in the filed of marriage in Ukraine, registration and obtaining a residence permit and citizenship in Ukraine.
Antei's experienced team of lawyers solves the problems of foreigners. One of the lawyers' key tasks is to make legal information available to everyone. Citizens of any country may receive professional legal advice.
Our assistance includes the following situations:
Obtaining and extending Ukraine Residence Permit
Obtaining Ukrainian Citizenship
Legal assistance for marriage registration
Moreover, we will provide you with professional advice in the following fields:
Insurance
Medical Care
Business in Ukraine
Travelling in Ukraine
Taxes
Civil Law
Labor Law
Purchase and lease of real estate in Ukraine
Here in Antei foreign citizens may get either one-time advice or legal follow-up up to reaching the necessary result. The legal advice is rendered subject to strict compliance with the confidentiality requirement.
Each of Antei's lawyers is experienced in successful solving the foreigners' problems. Our lawyers will be able to answer any questions and explain all the legal nuances in clear, plain and simple language.
The legal assistance in Antei is quite affordable. The lawyers of Antei seek to find common language with all the clients, providing them with clear and accurate information. The legal information should be available to everyone.
Our lawyers are true professionals. The lawyers and attorneys at law have vast experience in successful assistance to the foreigners and efficient solving various problems.
Our lawyers are fully responsible for their words and acts. Antei's lawyers realize that the information and data provided to the clients may trigger the need to take complex decisions by such clients. Therefore, our lawyers always seek to provide accurate, full and up-to-date information. Antei's lawyers are responsible people!