International Translation and Documents Legalization Center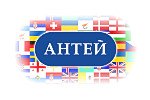 ANTEI offers a wide range of services in the field of translation and documents legalization. We translate any documents and texts in the various areas of expertise. We render full range of the documents legalization services, including drafting any documents for submission to embassies, assistance in obtaining visas, residence permits, citizen status, spouse visas, labor contracts and studying abroad.
ANTEI Company was established in 2003. Since that, we have built up a team of professionals, comprising qualified translators and the documents legalization officers. Therefore, we are able to guarantee state-of-art performance. We are locking forward to expand the range of the services offered, seeking long-term fruitful cooperation with every our client, contributing maximal professional skills and efforts.
Antei International Translation and Documents Legalization Center will facilitate making your business forehanded and efficient. Since 2003, dozens of Antei's highly qualified employees have been supporting establishment of international links between the organizations and individuals.
Antei has been constantly improving and expanding the range of the services rendered, responding to the growing demands of business and the international communication field. The famous companies, large and small firms and individuals both in Ukraine and abroad rely on us and trust our experience.
Our experience is your safety. Our professional translators would translate any kinds of texts for you from/to all the core languages: Ranging from the corporate correspondence and articles in professional publications to any agreements, documents, operation manuals and technical drawings. We will translate what you need.
The company's motto is: High quality work for fair price!
We provide the services as follows:
Written translations: legal, technical, economic texts (from more than 30 languages);
Documents legalization, an apostil from the Ministry of Internal Affairs, the Ministry of Justice and embassies;
Drafting any documents for submission to embassies (visitor visa, spouse visa, studying abroad, labor contract, family reunification, permanent residence, obtaining citizen status);
Insurance for those travelling abroad;
Consulting on translations and documents legalization in Ukraine and abroad.
We appreciate your trust in us. Looking forward to see you!