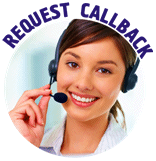 Translation agency "Antei" – your reliable partner in the sphere of translation services, "Apostille" affixing, legalization and discovery of official documents in Ukraine and abroad.
Quality and fast translations
We translate from and into over 45 languages. Each of our translators is high-class professional who specializes in a certain range of translations of any complexity. We translate in an urgent and very urgent manner.
Notarization of translations
Notarization of translations from (to) any language (s) for you can also be done in the translation agency "Antei". We can notarize the translation of any documents without any restrictions. We also offer services on the authorization of documents issued by the civil registry offices in the Senior Department of Justice in all regions of Ukraine.
Translation agency "Antei" also provides the service of authorization of documents in embassies (consulates) of foreign countries, as well as accredited translations for the embassies.
You can send us the documents for notarization, apostille or legalization by courier or by mail. Call us or send your order to e-mail Этот адрес электронной почты защищён от спам-ботов. У вас должен быть включен JavaScript для просмотра.. We will estimate the scope of work, calculate the price and terms of translation fulfillment and issue the invoice. The payment can be effected in Hryvnia (UAH), United States dollars (USD) and Euros (EUR).
Apostille in Kyiv
Translation agency "Antei" will render you the service of Apostille certification of documents at the best prices within the shortest possible period of time.
Apostille – is a stamp that is affixed in accordance with "Requirement of Legalization for Foreign Public Documents for use in other countries" on the documents issued by public bodies for attesting the authenticity of the stamp, signature and position of the person, indicated in the document. This provides the recognition of the document as an official in other countries.
Apostille may be placed in the Ministry of Justice, the Ministry of Foreign Affairs of Ukraine and Ministry of Education of Ukraine on the following documents:
Notarized translation;
Other documents executed by notary;
Marriage certificate;
Divorce certificate;
Birth certificate;
Death certificate;
Police clearance certificate;
The decision of the court;
Extract from the Unified State Register of Enterprises and Organizations of Ukraine;

Certificate of state registration of legal persons;
Statute;
Certificate of state registration of individual entrepreneurs;
Diploma;
Addendum to Diploma;
Patent;
And many other documents, issued by state authorities of Ukraine.
Our contact information:
Address:
Translation Agency "Antei", office 20, Antonovicha str. 47, Kyiv, Ukraine, 03150.
Tel:
+38(044) 531-13-29
+38(050) 011-89-49
E-mail:
Этот адрес электронной почты защищён от спам-ботов. У вас должен быть включен JavaScript для просмотра.
Request free callback:
Professional services of the translation agency "Antei" will certainly meet your requirements. Your first work experience with our company will lay the foundation to the long-term successful cooperation!